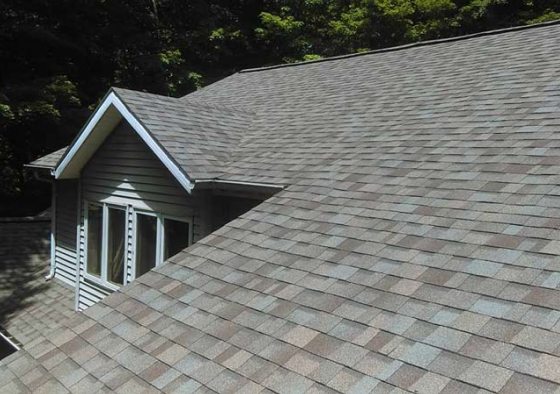 Roofing Services
Energy-saving building materials are becoming increasingly popular to use in home renovations and roofing. Ridgeline Roofing is known throughout the Capital District for their customer service, craftsmanship and outstanding quality of work.
Our professional roofing contractors will go over your roofing options and help you select the best one for your home. We can take measurements of your current roof and have your brand new roof installed in no time!
Types of Roofing
Corrugated
EPDM
Shingles
Standing Seam
Synthetic Slate
TPO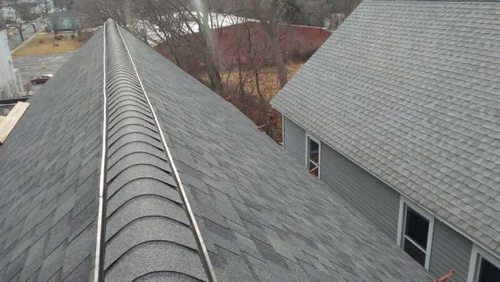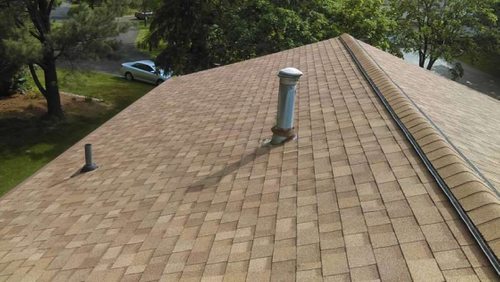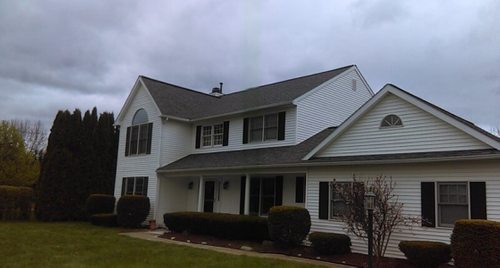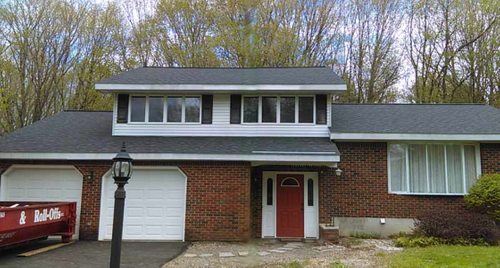 Commercial Services
Our commercial customers have found great value in our service before and after the installation of their roofs, referring us to others. We have found a niche in the light commercial market, we are not your company if you need an entire mall or school roof replaced. We are however, the company for you if you have a church, store front, office building, etc. that needs roof work done.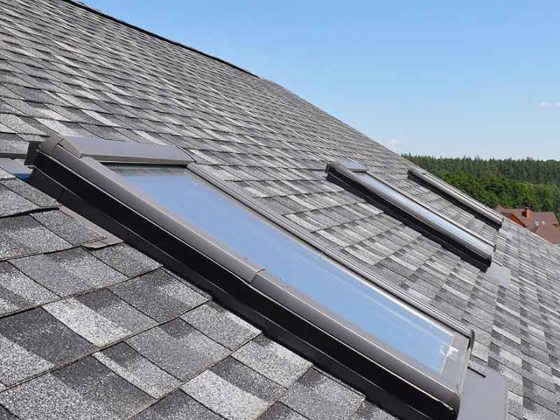 Skylights
Skylights that are installed without the proper professional sealing standards can turn out to be very costly in the long run. Ridgeline Roofing offers their glass installation expertise to give your home the long term protection that you should expect and deserve from a specialist.
Installing a skylight into your home can both improve the value of your home by up to 10% and help you save money on heating bills and electricity bills. Adding a skylight allows more of the sun's rays into your home, this both serves to reduce the amount of lights that you need to turn on and also more heat energy is trapped by the skylight reducing the amount of energy needed to heat your home.
Roofing Inspections
Our roof inspections are often used for real estate transactions, insurance evaluations, building owners cost analysis, property preservation, and so on. We provide a detailed report with pictures on the condition of your roof and suggestions for repair or replacement.
Our Roof Inspection includes checking for:
Check gutters, and downspouts for blockage.
Inspect fasten method used from original installation.
Inspect flashings at all walls.
Check for loose shingles.
Inspect seals on shingles to help prevent wind damage.
Inspect all pipe flashings for cracks.
Inspect all Attic vents for holes or cracks detraction.
Inspect all rubber boots at top of pipes for dry rot.
Check to see if shingles are curled brittle, or deteriorated
Proper shingle overhangs at gutters, and eves.
Measure for, and calculate for proper attic ventilation.
Inspect attic intake vents for blockage.
Interior attic inspection for moisture, or dry rot.
Inspect attic insulation for proper R-Value.
Inspect all storm collars at pipes for proper seal.
Inspect all valleys for cracks, and determination.
Inspect roof for missing shingle granules.
What Sets Us Apart?
Ridgeline Roofing is commited to providing you with the best service on top of the line products that are built to last. We are a Preferred Contractor through Owens Corning. We install a 50-year Owens Corning Tru Definition Duration shingle equipped with algae resistant stones and "SureNail" technology to withstand up to 130mph winds.
Ice & water shield is installed as underlayment in all problematic areas, valleys, walls, chimneys, and up to the first 6ft from your roof edge.
Breathable Synthetic underlayment is then installed on the remaining surface of the roof, allowing your decking to breathe while acting as a vapor barrier between plywood and hingles.
Ridge vent is installed on the peak then covered with a cap shingle to match your brand new roof! It is important that under your ridge vent a 2" hole is cut on both sides of the peak, stretching the whole length of your roof. This gap will act as your exhaust to the cool air being taken in through your soffit intake vents.
All these systems properly installed together allow for your roof to withstand any weather and keep your most important investment dry!
What Will This Cost Me?
Every job we encounter is unique. During the estimate we aren't just measuring your roof, we're envisioning the process that will be involved and the scope of work. Below are some of the variables that we must take into consideration while estimating a job.
Accessibility: Can our crew maneuver around the home easily without being obstructed by non job related structures or objects.
Multiple Layers: Multiple layers of roofing result in additional labor required to remove, clean and dispose of all debris.
Pitch: The degree of angle or the pitch of your roof will influence the difficulty and danger involved in your job.
Size: The bigger your roof area is, the more labor and material will be needed to complete the job.
Product: The type of roofing you choose to be installed on your home.
Call us now to get your free estimate and fix your roof before it's too late!