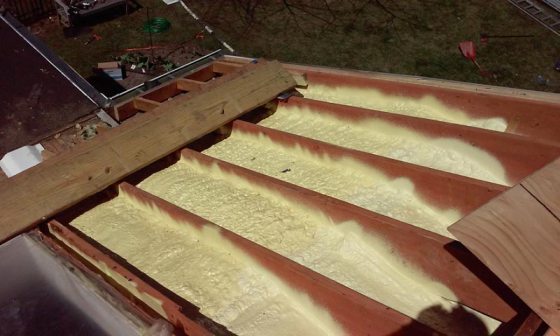 Attic Insulation and Ventilation
An integral part of your roof system is it's ability to vent. This increases the longevity of your shingles and reduces ice dams. This comes from proper intake and exhaust ventilation. Just as important is a proper attic insulation system. The attic insulation is only as good as it's weakest link.
You may think you have enough insulation but further inspection might show otherwise, or that it has air leaks and voids. That's why we inspect all areas of your attic and roof before recommending a solution.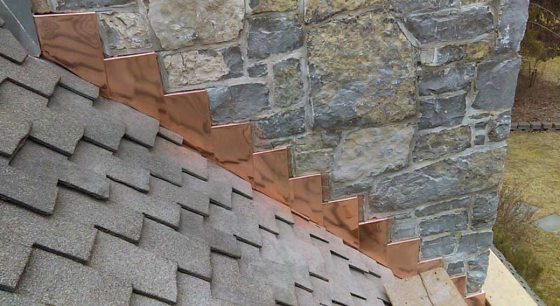 Counterflashing
Counterflashing is the first line of defense against water infiltrating your home or business. Counterflashing is the piece of metal that is applied to the masonry wall designed to shed water off of the wall and down onto the roof surface.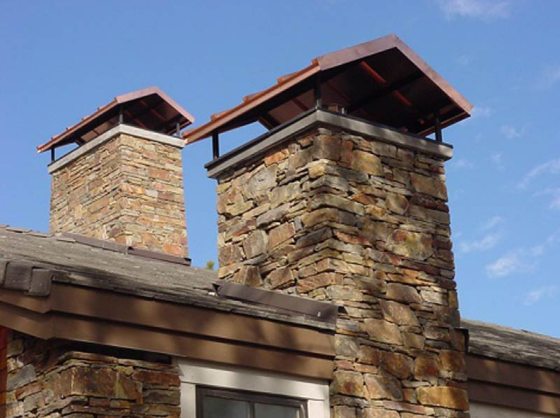 Chimney Caps
A chimney cap is a covering for the top of your chimney to prevent wildlife and other object from going down your chimney into your home. It makes a great deal of sense to install a chimney cap, when you look at the safety benefits. Animals such as squirrels, raccoons, and snakes are known to climb into chimneys; and they usually can't get out by themselves.